My Adventure with Gunwerks Magnus Rifle
Wednesday, August 30th, 2023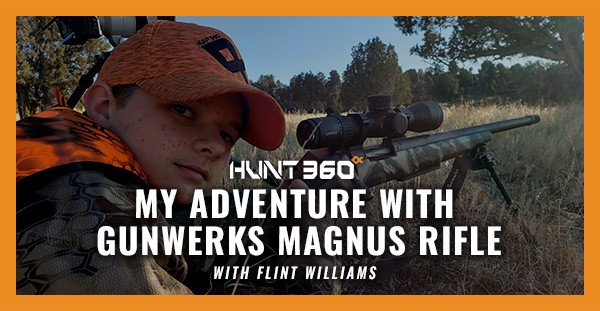 As a young enthusiast eager to explore the world of shooting and hunting, my journey with the Gunwerks Magnus Rifle System has been one of growth, learning, and unforgettable experiences. Introduced to this system during the Gunwerks Long Range Shooting School alongside my father, I embarked on a path that has made me a skilled marksman and avid big game hunter.
The Gunwerks Magnus Rifle System came into my life during those early days at the shooting school. Under the guidance of skilled instructor Jeremy Winters, I learned the system, practicing to distances of 1,000 yards. This experience served as a foundation for my shooting abilities and sparked a passion for the sport that would shape my future pursuits.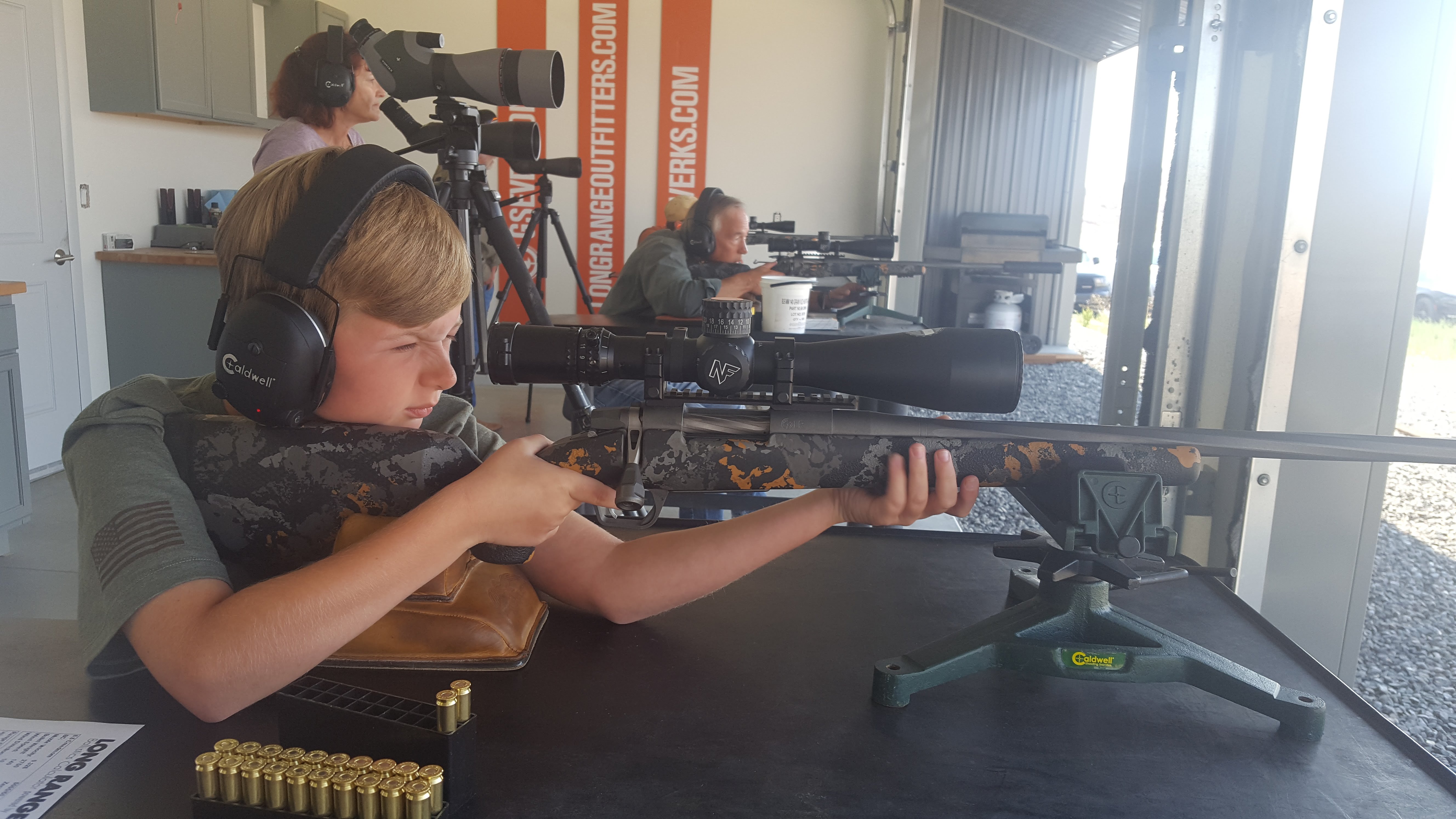 My introduction to the Gunwerks Magnus Rifle at Gunwerks Long Range Shooting School.
The confidence I gained from shooting the Magnus Rifle System ignited my desire to peruse big game animals. Equipped with the knowledge and skills acquired during those training sessions, I took my first steps into the world of big game hunting. The lessons learned from training became the cornerstone of my journey.
Countless hours spent at the practice range and understanding the Magnus Rifle paid off when the time came for my first out-of-state hunt. A New Mexico Mule Deer hunt tested my shooting skills, physical and mental abilities. As a youth, I navigated miles of terrain, shouldering the lightweight carbon fiber rifle while accompanying seasoned guides in search of the perfect buck. All the combined practice sessions resulted in a single 360-yard shot that harvested my first big game animal.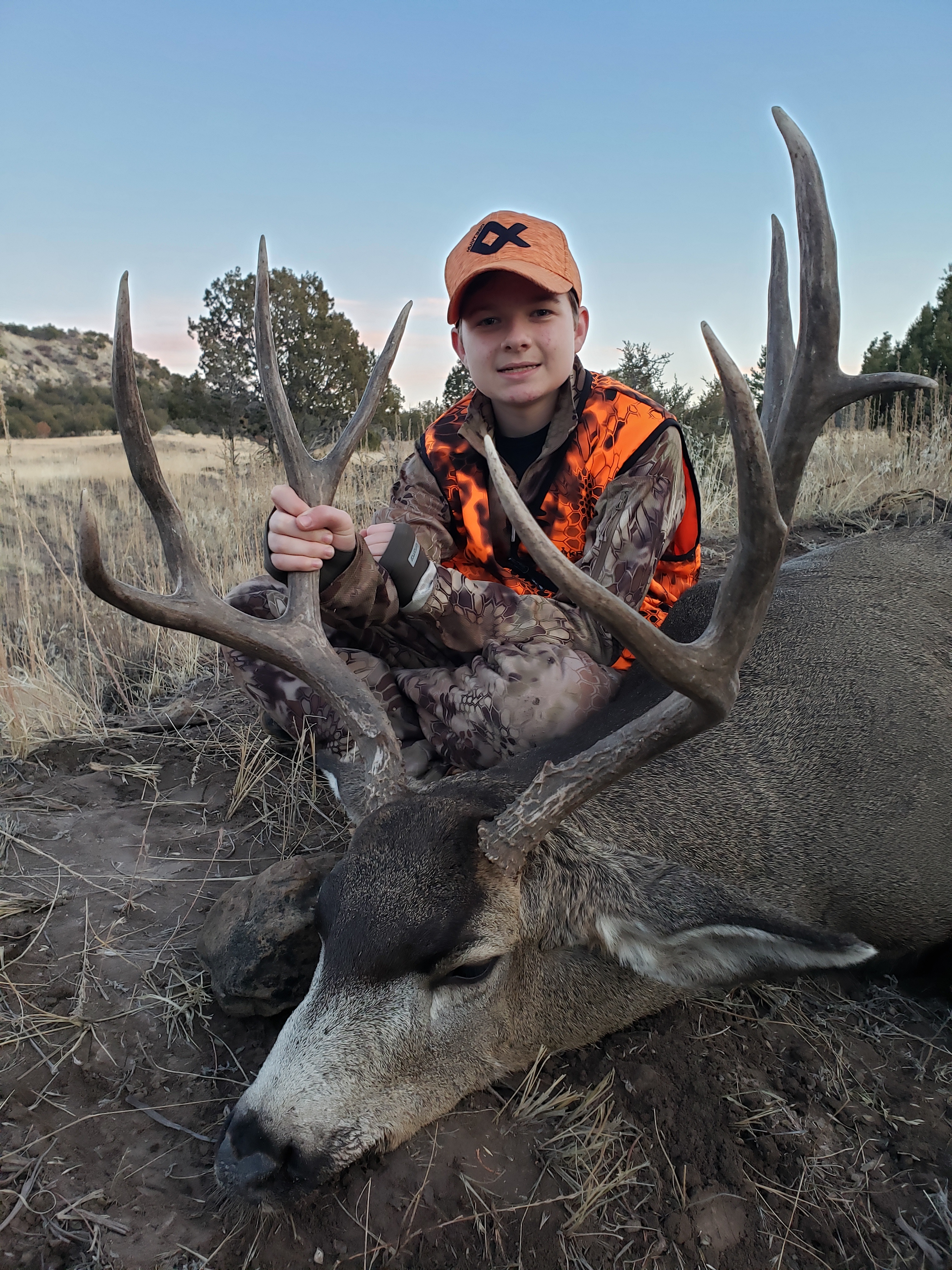 My first mule deer a New Mexico 2B buck
The next years continued my growth and success. A Michigan hunt for giant northern whitetails put my Magnus Rifle to the test once again. Taking advantage of the steady rest offered by a box stand, once again a single 252-yard shot and I had my massive 8-point buck. This hunt really boosted my confidence in the Magnus Rifle and my ability.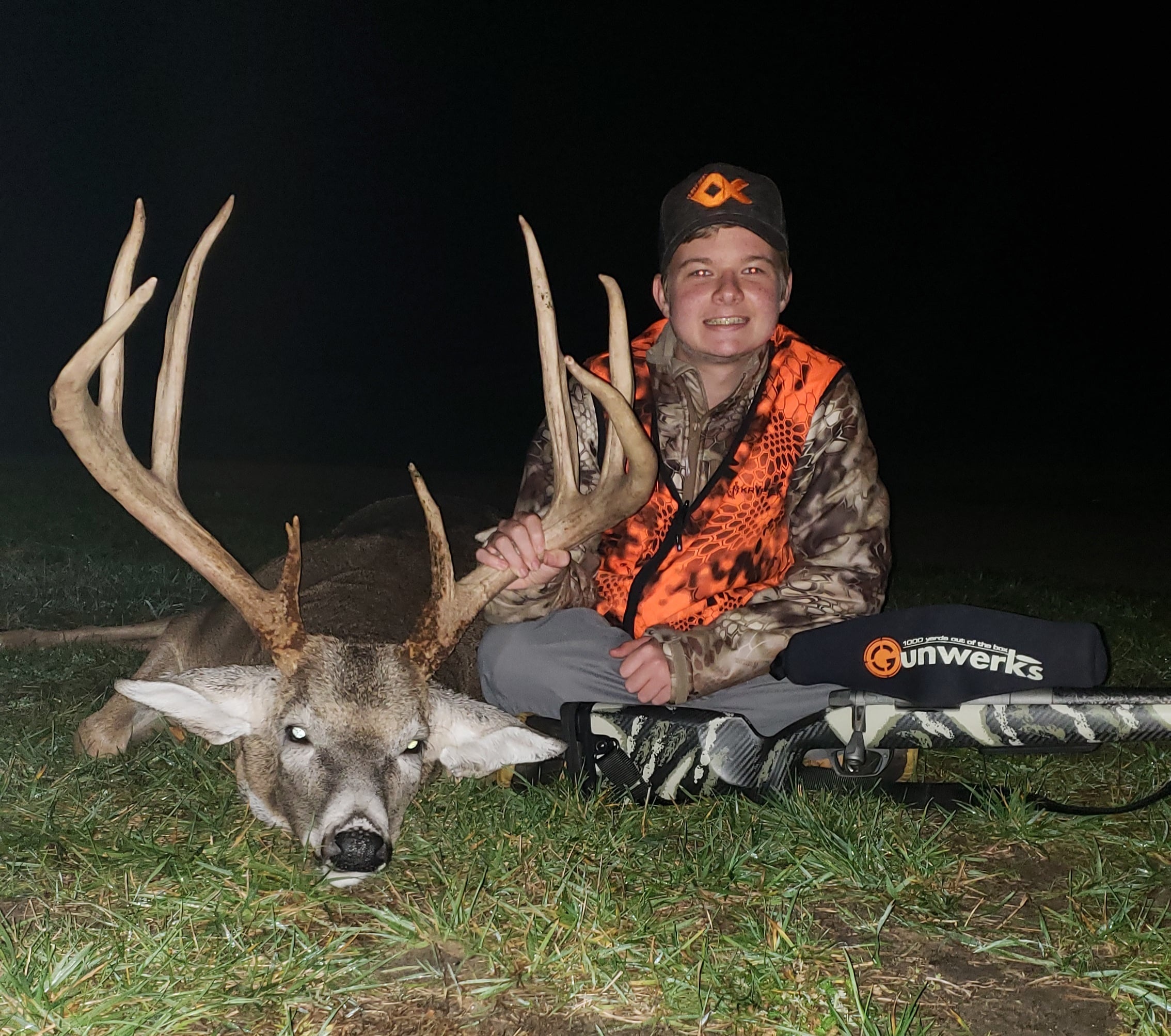 A giant Michigan 8pt that had a live weight of 305lbs
My journey also led me back to the heat of New Mexico, where I pursued antelope in the scorching August weather. Overcoming challenges posed by heat waves and optics, I remained true in my determination. On the second day of the hunt, I anchored a magnificent antelope and with a quick follow up shot celebrations started.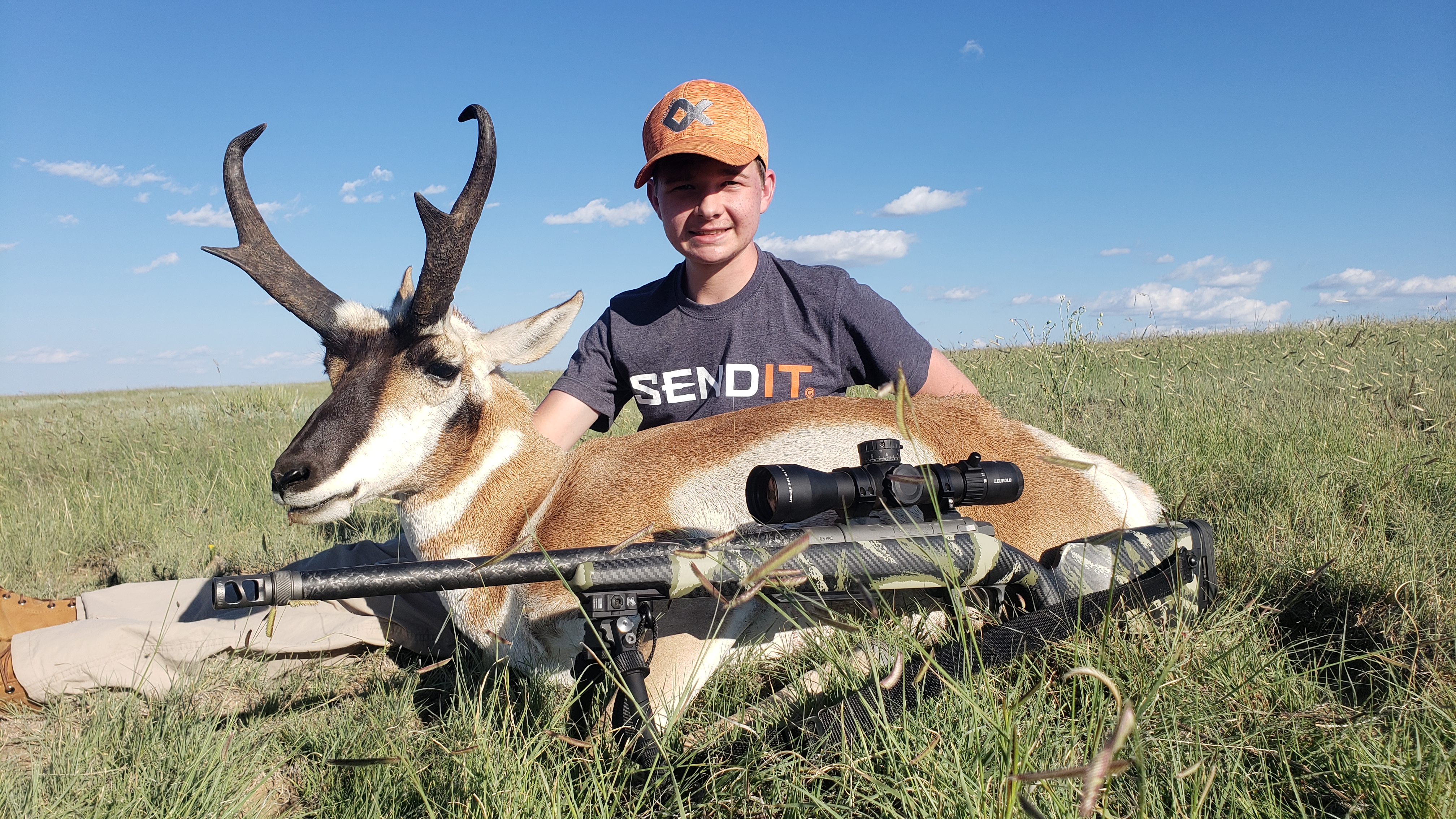 New Mexico Antelope on one hot day in August
The following Fall I found myself in the deep timber of Maine for a bull moose hunt. Now with years of experience and confidence in my Magnus Rifle chambered in 6.5 PRC, I embraced the challenge. Despite not finding a shot opportunity after six days of relentless hunting, I realized that equipment was not the limiting factor. While this year's hunt did not go as hoped, it served as a reminder that hunting is sometimes just enjoying the time with your loved ones.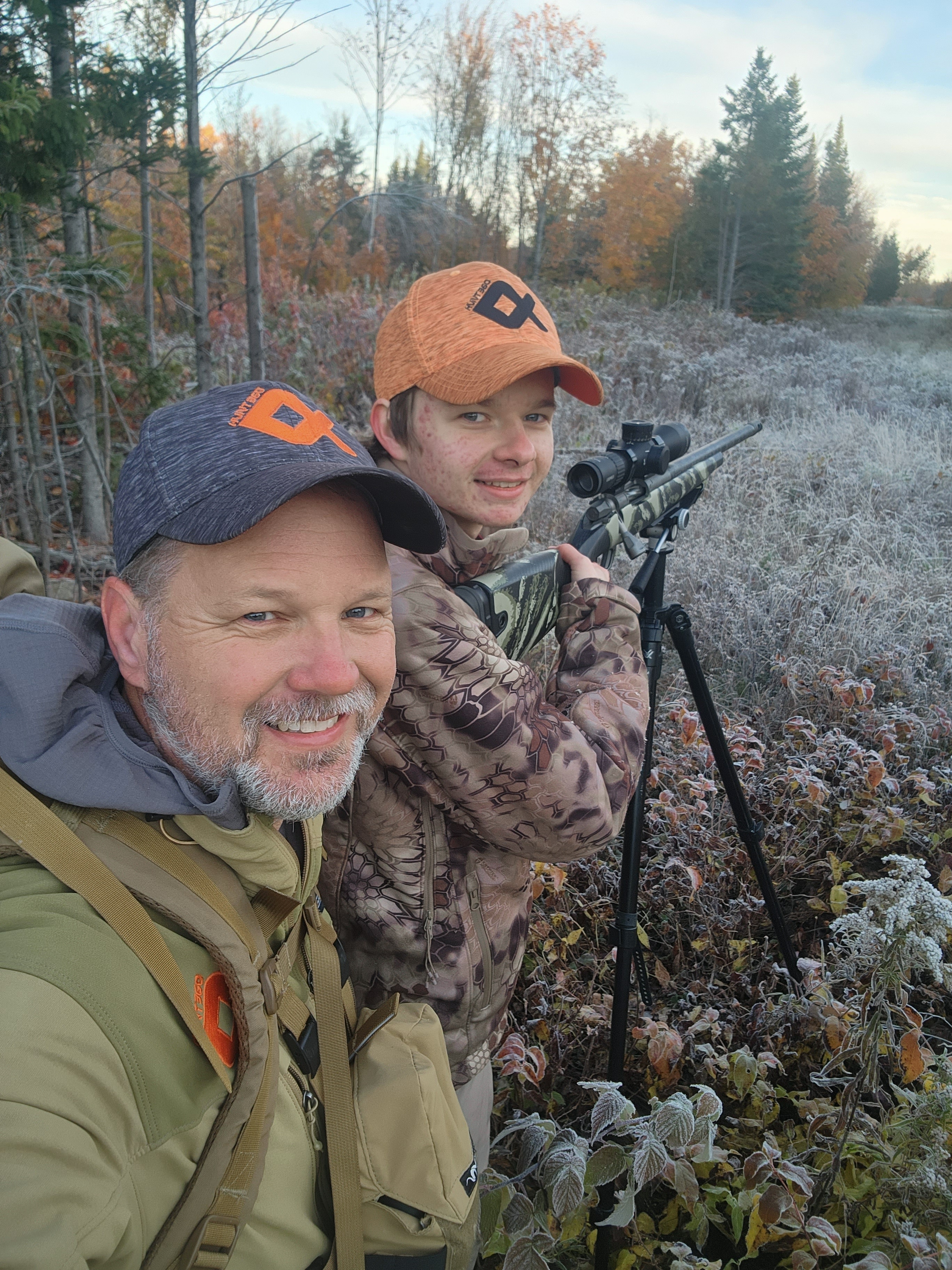 Northern woods of Maine with Dad
Magnus Rifle by Gunwerks
From nailing targets at a1,000 yards to bagging my first big game, this rifle has been my trusty companion.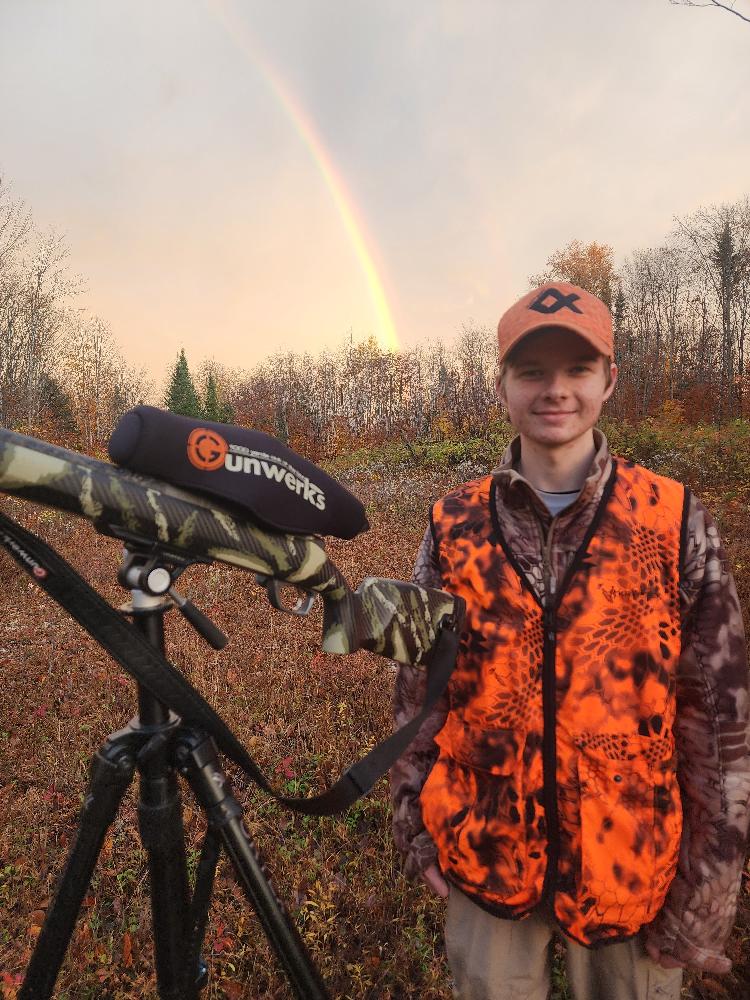 Conclusion
Looking ahead to the future, I am excited for the upcoming oppotunties. This upcoming December, I will once again be in the field, this time in Arizona, chasing a bull elk with my trusted Gunwerks rifle by my side. My journey with the Magnus Rifle continues, and I'm eager to continue building my skills, pushing my limits, and creating unforgettable memories in the great outdoors.