A Wyoming Adventure-Mule Deer Hunting in the High Country
Friday, September 15th, 2023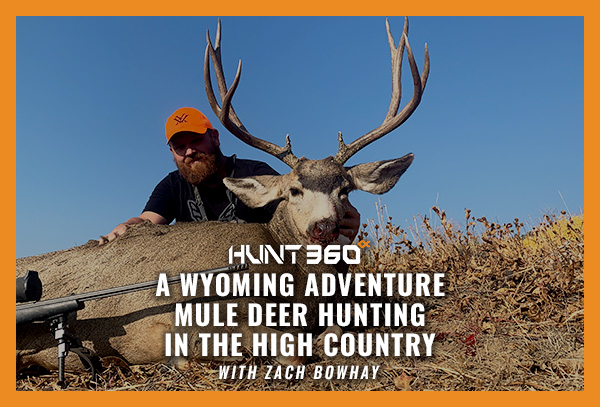 A couple of years ago, my friend Sheldon and I were finally embarking on our Wyoming high country mule deer hunt that we had been planning for several years, excitement was high, but I could tell I was starting not to feel well. I felt awful when we reached the trailhead, where we had planned to backpack in to scout for several days before the season's opening. We packed in several miles and scouted for a day. After not finding anything, we wanted, we returned to the rig and drove to the other side of the mountain to a place we had previously scouted and planned to pack for the hunt opener in a couple of days.
I told Sheldon to go ahead and head in, that I would try to get some sleep at the trailhead in the rig, and that I would hike the following day. After a terrible night of hacking and coughing, I hiked in and met Sheldon at camp to be ready for the next morning's hunt. Before daylight the next day, I could hear Sheldon rustling around and knew I wouldn't be going far. Sheldon and I talked and decided he would hunt the next canyon over where I had hunted and seen nice bucks in the past. I told him I wouldn't walk far from camp and would do some glassing.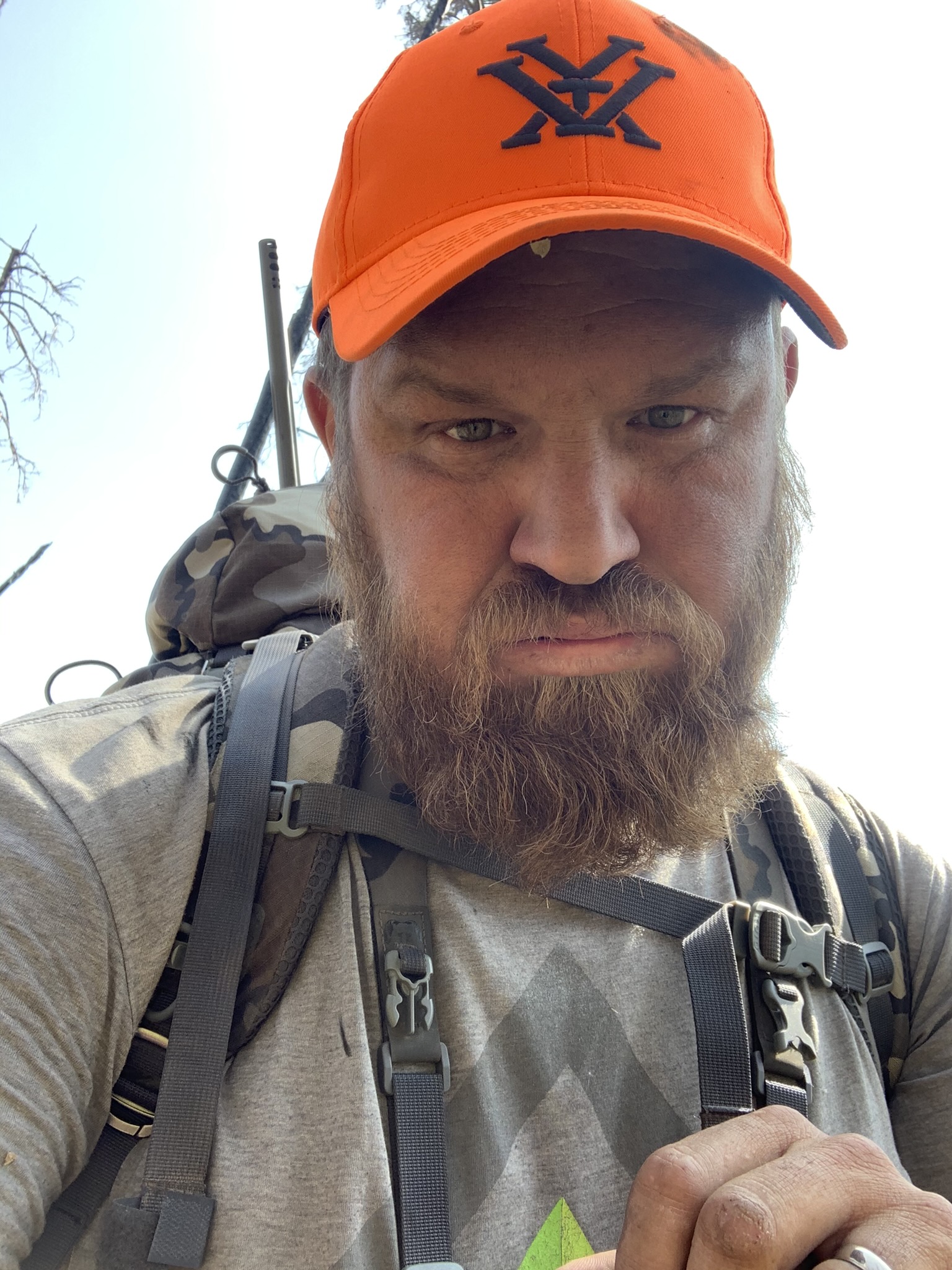 Hiking in, sick as a dog, I snapped this photo for my wife,
Shortly after daylight, I heard a rifle shot and soon after got a message that Sheldon had taken an incredible 180" buck. He told me that he would debone and pack the buck out of the drainage he was in and then hike back the next day to hunt with me. I told him I would pack up both camps and meet him at the truck to head home because I needed to go home. Let me tell you, for me to leave this long-anticipated hunt, I was sick! Shortly after getting home a family member let me know that he had covid and I instantly knew that's what I had as well. It kicked my butt, but I finally felt better after a few weeks.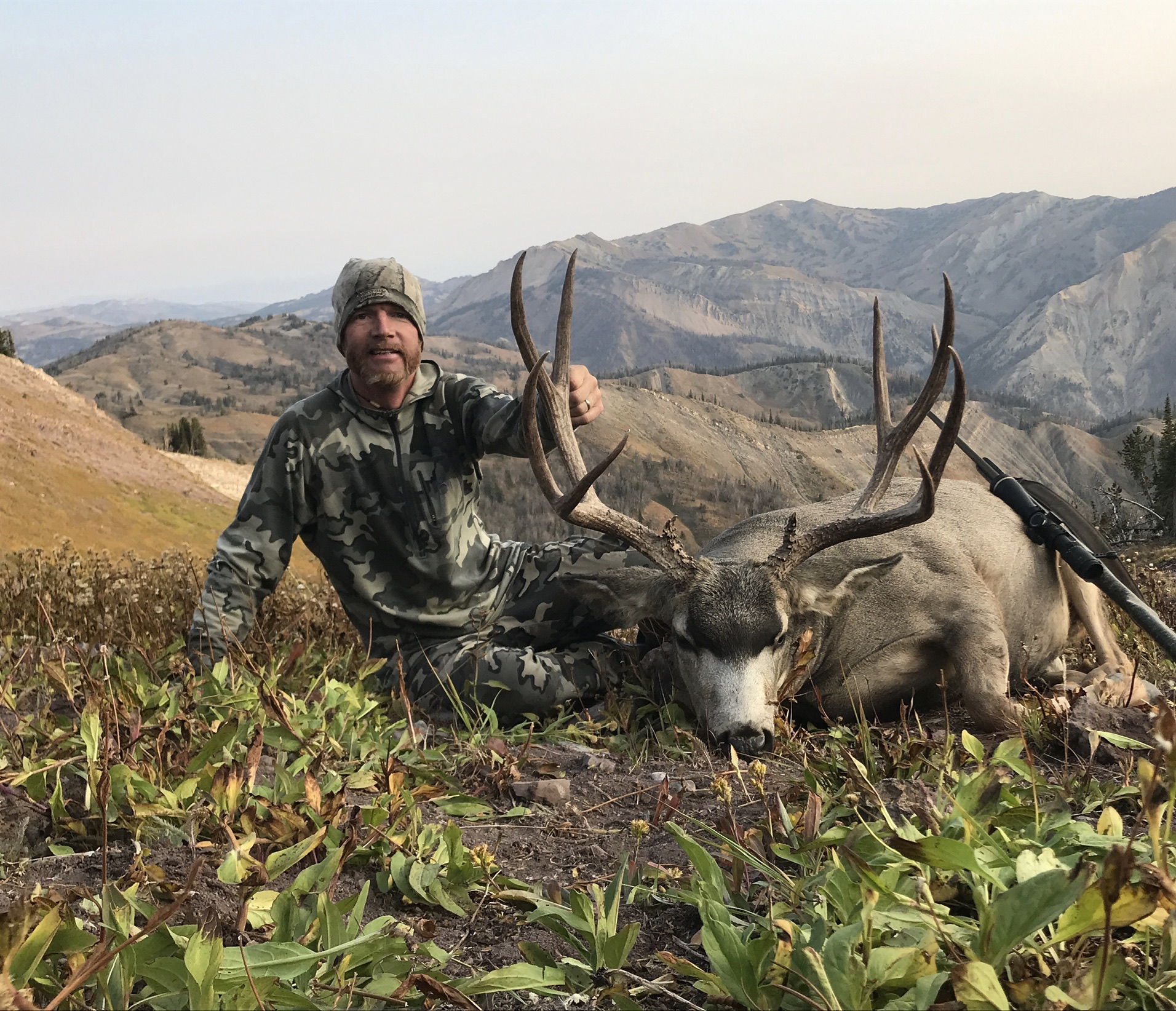 Sheldon's beautiful Wyoming buck.
So, the last week of the season, my buddy Josh and I decided to make a bonsai trip back to western Wyoming for a weekend of hunting, where I would be hunting mule deer, and he would be trying to fill his elk tag. We hiked into a promising-looking drainage the first evening and spotted a nice bull feeding on a distant ridge. We made our move and got close that evening, but no shot presented itself. The following day, we drove way up above where the bull was to a fire lookout, where I dropped Josh off to hike into where the bull was, and I was going to drive back down below and hike in the opposite direction into some more open country that looked better for mule deer hunting.
Driving back down I stopped as I went past a good-looking aspen ridge to look it over with my binoculars. On my first pass of the glass, I noticed something a bit out of place on the hillside underneath a tree on a distant ridge. I got my spotting scope out and confirmed my suspicion of a nice buck, bedded underneath a tree. I quickly threw my stuff in my pack and took off hiking quickly. It took me a while, but I was quickly cutting the distance between myself and the buck. When I was finally getting close enough to shoot, maybe, I broke from the timber to hike up the ridge to gain a better vantage point to try and see if he was still there.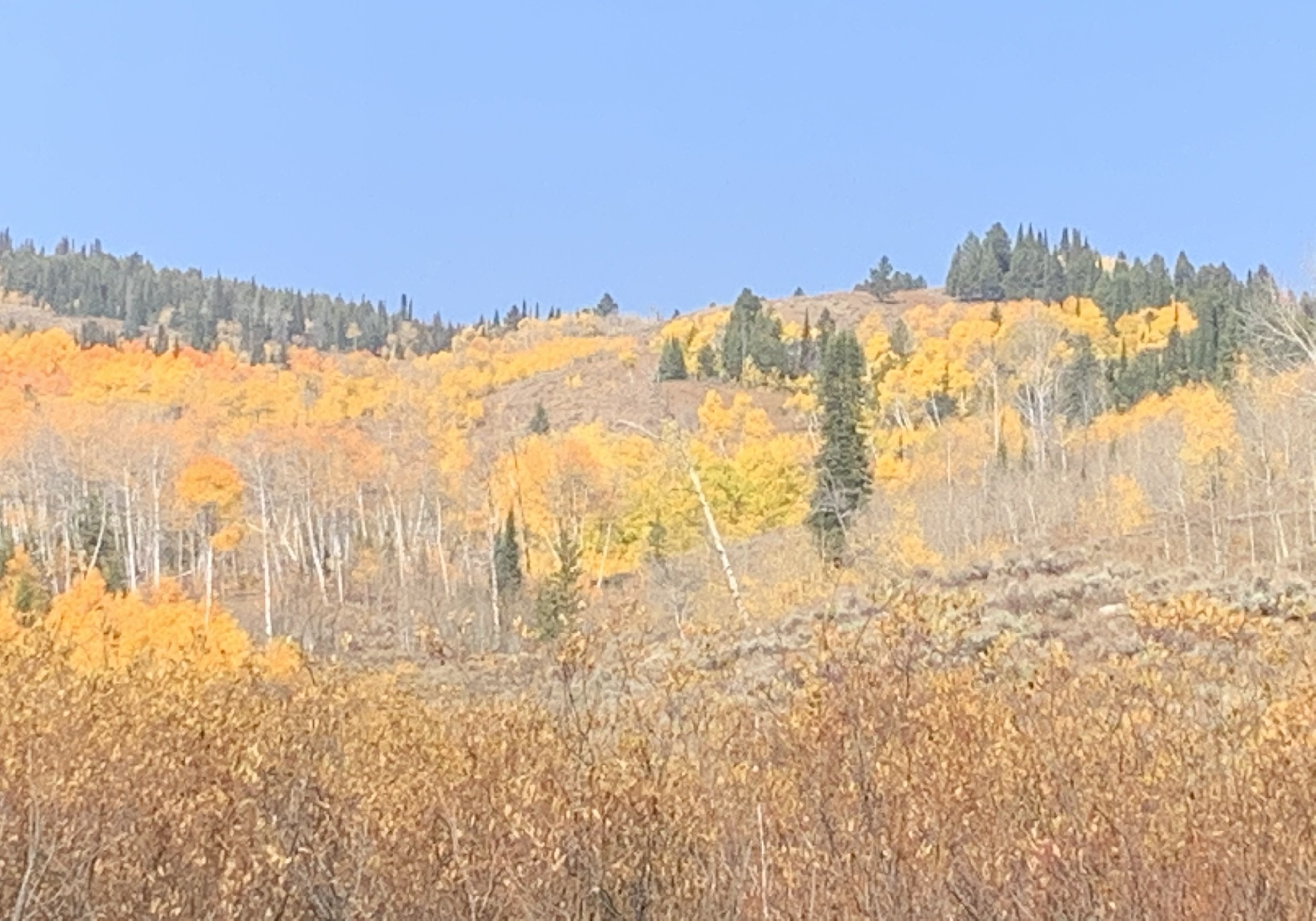 The ridge I spotted my buck on was an ideal spot to find a mid season buck
As I got a little higher on the ridge, I could see the buck, who was no longer bedded. Instead, he stood 495 yards away and nervously watched down the hill in the opposite direction. Feeling that he would soon leave and, with a couple of bounds, would be out of sight, I readied for the shot. The hillside I was on was steep and getting comfortable for the shot wasn't easy. I finally found a sufficient spot, leveled up for the shot, and fired. The buck jumped and was instantly out of sight.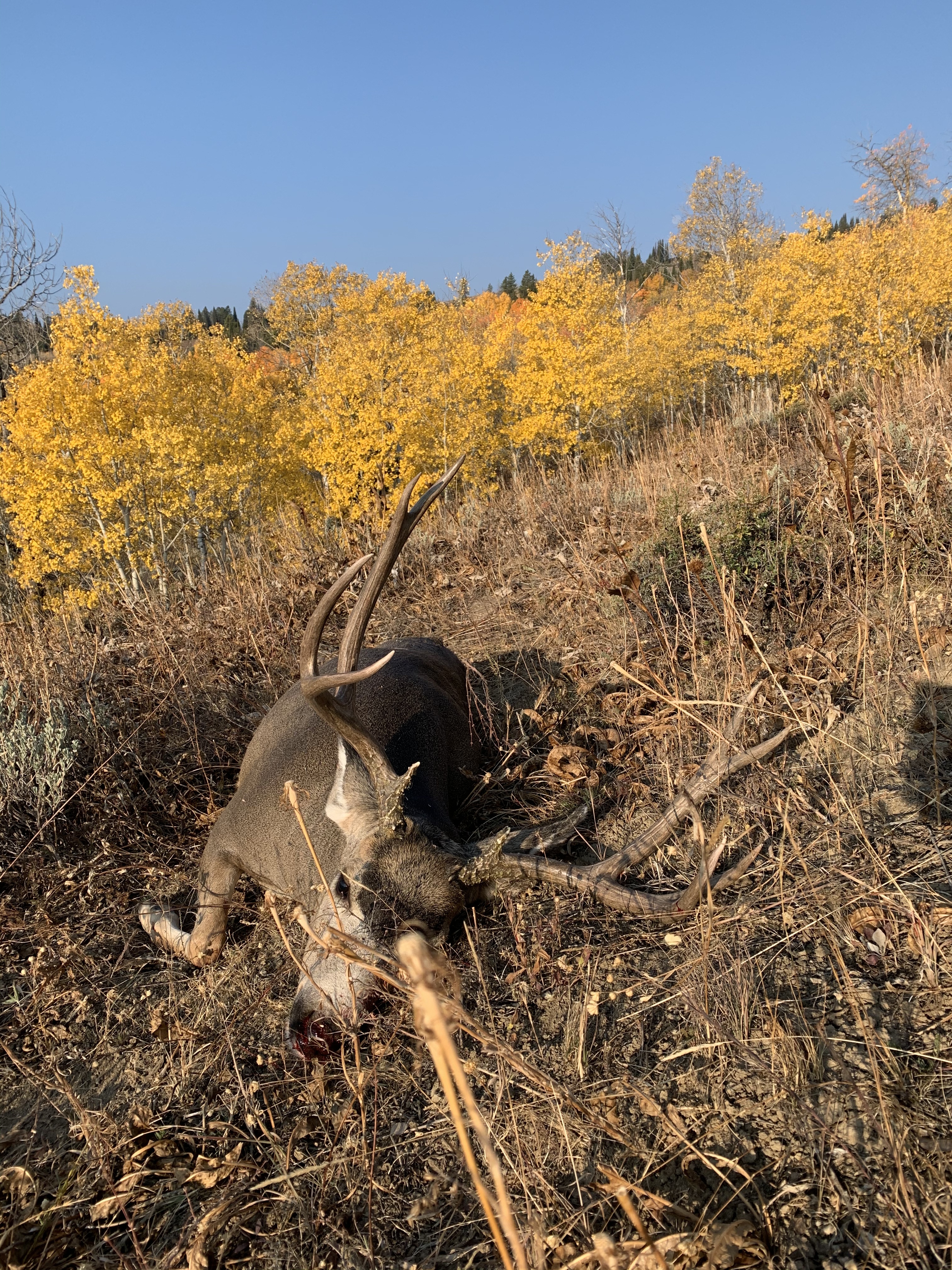 I was relieved to find he hadnt't went far.
I gathered my stuff and headed in that direction. Reaching where he was bedded, I couldn't see any blood and started looking around. After a couple of minutes, I was beginning to get nervous, but it was all for nothing; he was down just a few feet from where he was standing when I shot. I sat down, took in the moment, and was relieved to top off the crazy season with a nice buck. Afterward, I got to work, quartering and packing the buck back to my truck. Later, I met up with Josh and we looked for elk for another day before heading home.
I never thought I would die from COVID-19, but I was a sick boy and realized how lucky we are to have our health and the freedom to do things while I sat home on my couch while everyone else was out hunting. This hunt turned out much better than it could have, and I am glad I got to share a couple of hunts with my good buds.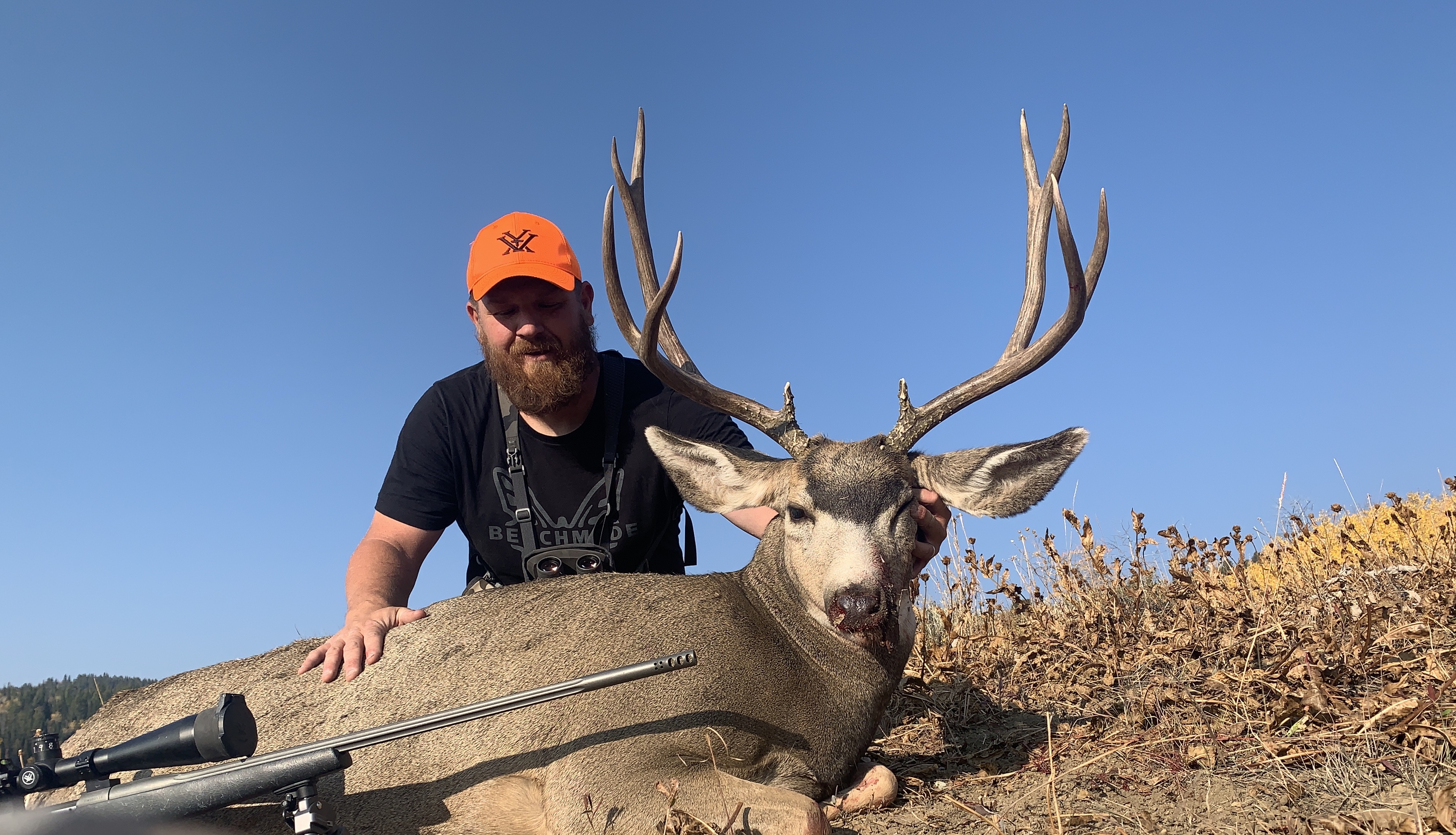 Considering the season I had, I was thrilled with the results.
On this hunt, I had a few key pieces of gear that aided me in making a difficult shot on my buck and I wanted to share a bit about them.
Weatherby Mark V Accumark 6.5-300 WBY
In 2016, I was looking at getting a new rifle to set up, primarily for hunting mule deer. My research led me to the 6.5-300 WBY. This caliber was precisely what I was looking for: flat shooting, good ballistics, and minimal recoil. I had also always wanted a Mark V Weatherby, which gave me the perfect excuse to get one. I wasn't disappointed after getting this rifle and having it set up by my buddy Nate Harker. Since then, this rifle has been the demise of countless mule deer, whitetail deer, antelope, and even a couple of elk. Simply put, it's a world-class rifle that I'm proud to own.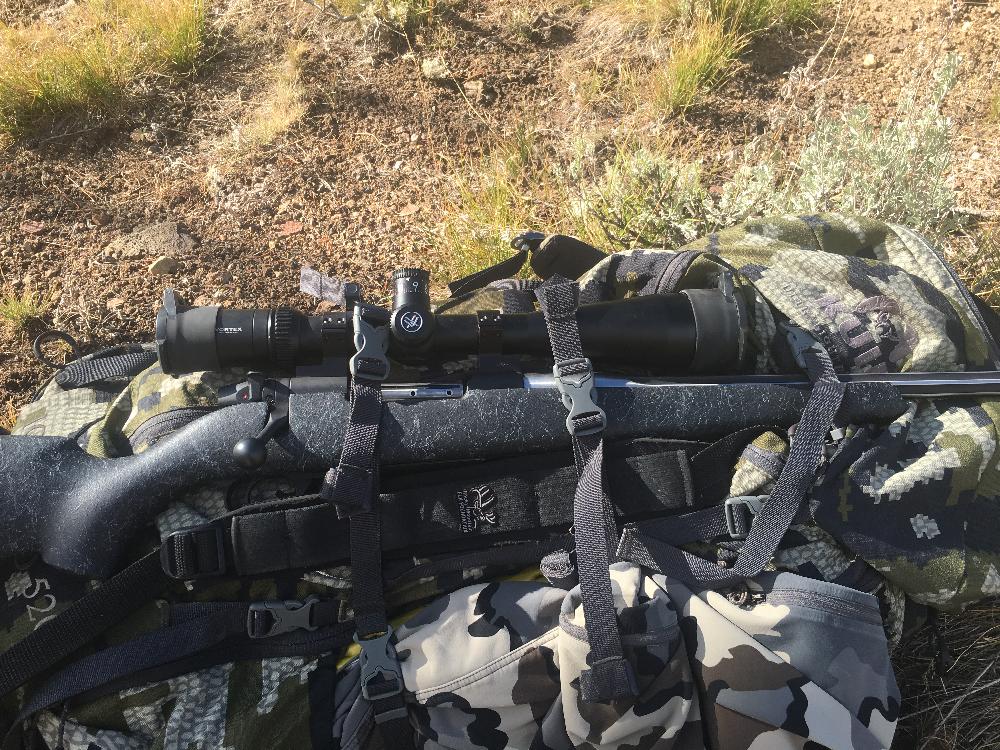 Vortex Viper HSLR 6-24x50 FFP
When I decided to set up this rifle with my buddy Nate, he gave me several options of scopes he likes to use, and the Vortex Viper HSLR was the one I went with. I love this scope, and along with the rifle, it has taken many good bucks in the last 7-8 years. The glass is clear, and I like the reticle. It brings in plenty of light at dawn and dusk hours and isn't overly heavy, which is nice when packing it in the high country.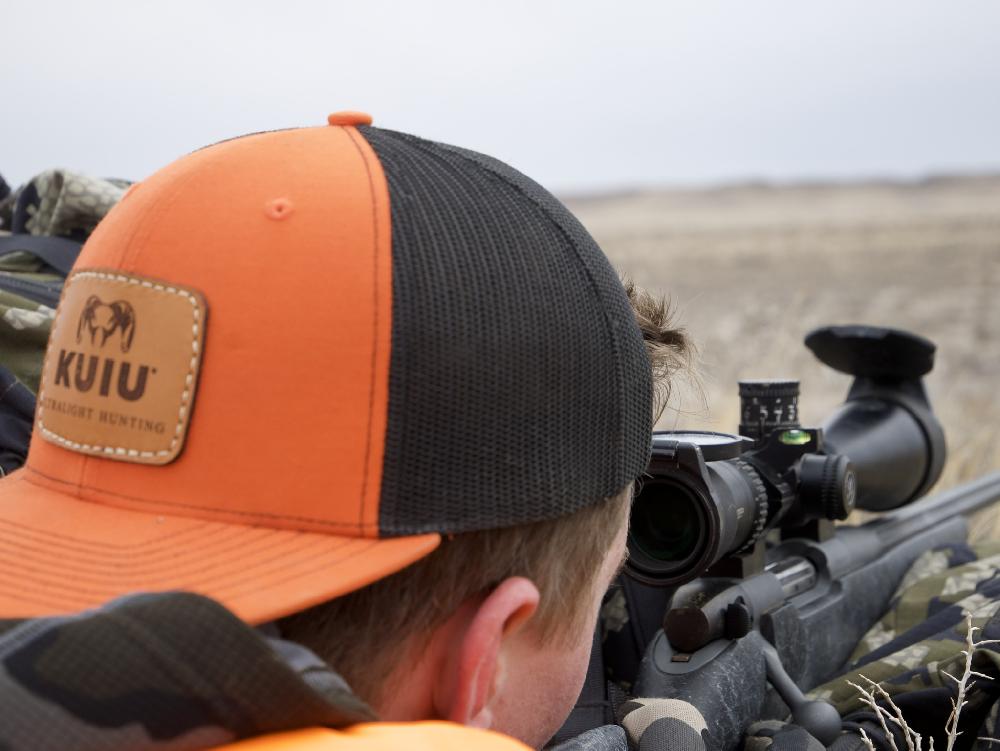 Spartan Javelin Pro Hunt Bipod
When it comes to rifle hunting for the last five years, one of my favorite pieces of gear is the Spartan Javelin Pro Hunt bipod. On this hunt, my shot had to be made from a steep hillside, and the ability to individually adjust the legs was crucial. I was able to lay out prone on that hillside, perfectly level my rifle, and execute a perfect shot. It's lightweight and packs easily in your pocket or pack; I see no reason not to have it on every hunt.